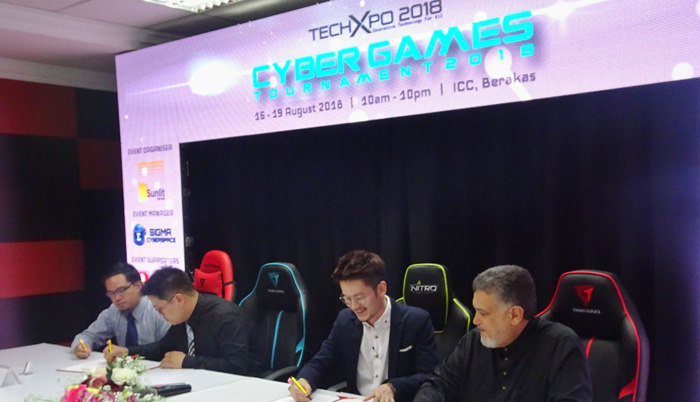 BANDAR SERI BEGAWAN - The Brunei Technology (TechXpo) 2018 will be held for four days starting from the 16th of August at the International Convention Centre in Berakas.
Organised by InfoCom Federation Brunei, IFB, TechXpo 2018 acts as a platform for exhibitors to showcase products, services, trends, developments and ideas associated with technology from Brunei and all across the globe.
One of the main highlights of the upcoming TechXpo will be the TechXpo Cyber Games Tournament organised by D'Sunlit Sendirian Berhad. A signing ceremony for the tournament was held yesterday afternoon at D'Sunlit Sendirian Berhad in Kampung Beribi.
On hand during the ceremony to sign on behalf of D'Sunlit was Business Development Manager, Mr.Gavin Chai and IFB Chairman, Mr. Sheikh Haji Abas Sheikh Mohamad.
The TechXpo this time carries the theme 'Technology for All'. It offers invaluable opportunities to conduct business networking and seek out new prospects within the technology sector both on the local and international levels. All games are open to gamers from Sabah, Sarawak and Brunei
-- Courtesy of BruDirect.com