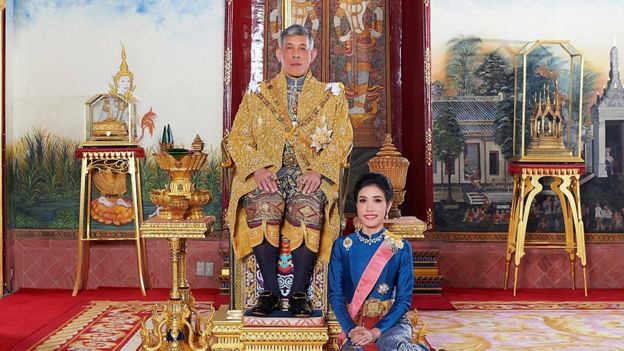 King Vajiralongkorn and his consort pose at the Grand Palace in Bangkok



Thailand's King Vajiralongkorn has stripped his royal consort of her rank and titles for "misbehaviour and disloyalty against the monarch".
An official announcement said Sineenat Wongvajirapakdi had been "ambitious" and tried to "elevate herself to the same state as the queen".
"The royal consort's behaviours were considered disrespectful," it said.