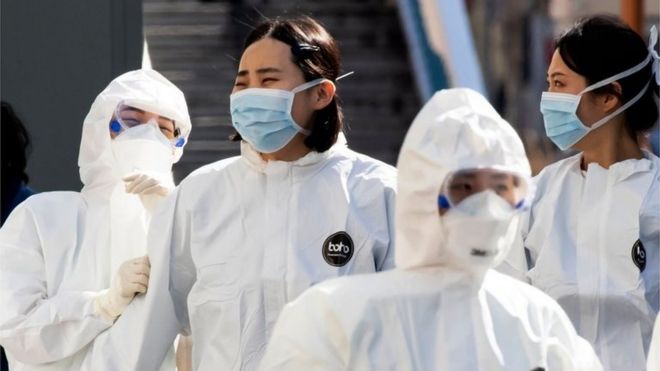 Daegu city has been worst affected by the coronavirus in South Korea
In a car park behind a hospital in Seoul, 45-year-old Rachel Kim rolls down her car window and sticks out her tongue. She travelled to Daegu last week, the area with the highest number of coronavirus cases in South Korea.
Now she's developed a bad cough and a fever. Fearing the worst, she decided to get a Covid-19 test at one of the dozens of drive-through centres. Two people dressed head-to-toe in white protective clothing, clear goggles and surgical face masks are ready for her.