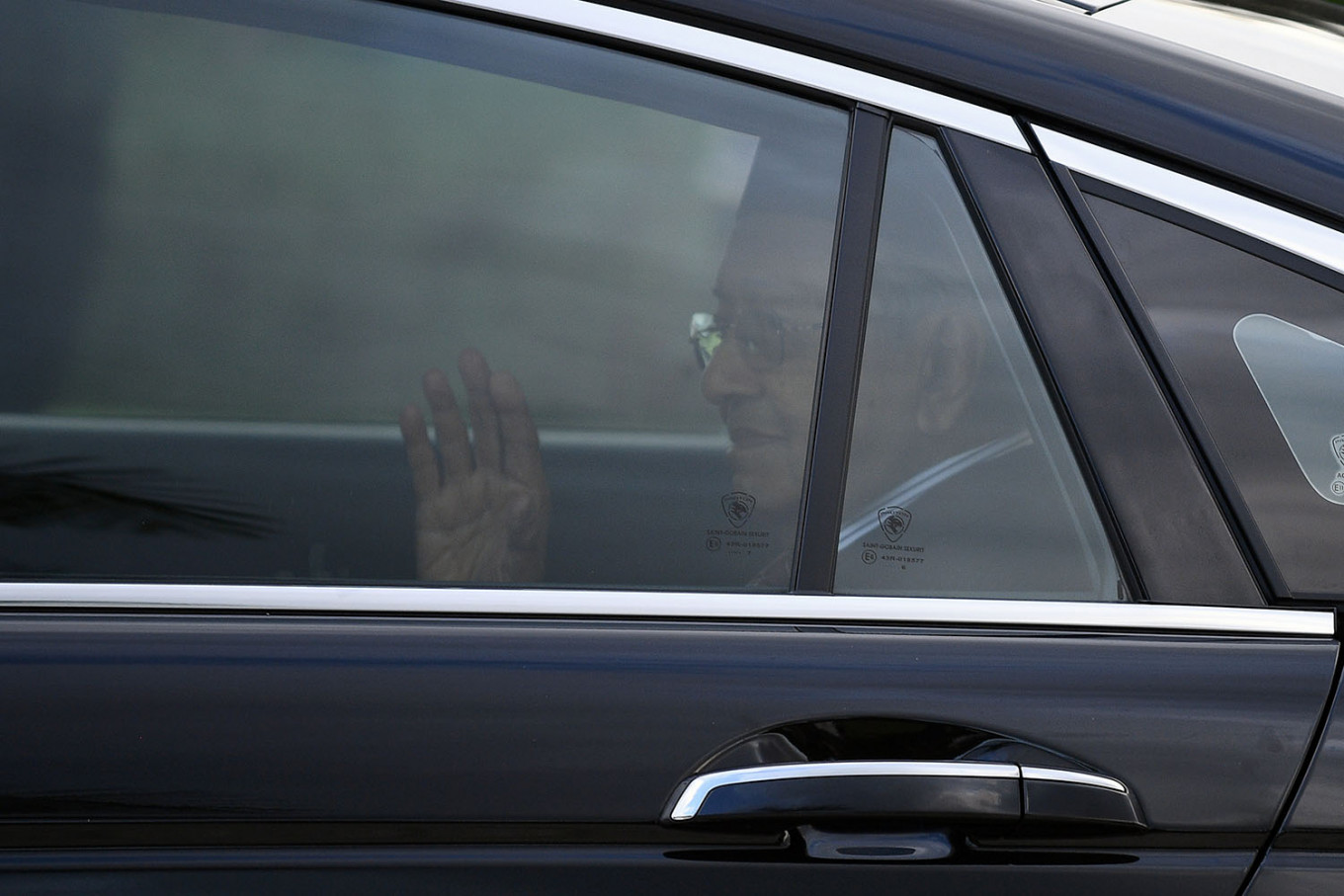 Malaysia's former prime minister Mahathir Mohamad waves as he leaves the National Palace in Kuala Lumpur on February 24, 2020. - Mahathir resigned February 24 in a move analysts said appeared to be an effort to form a new coalition and block the succession of leader-in-waiting Anwar Ibrahim. (AFP/Mohd Rasfan)
Malaysia's Mahathir Mohamad unexpectedly resigned as prime minister on Monday, leaving the Southeast Asian nation in political turmoil, but the country's monarch asked him to stay on as interim premier until a successor is appointed.
The resignation of Mahathir, 94, broke apart a coalition with old rival Anwar Ibrahim, 72, that had scored a surprise election victory in 2018 and was not part of a pre-election promise that Mahathir would one day cede power to Anwar.