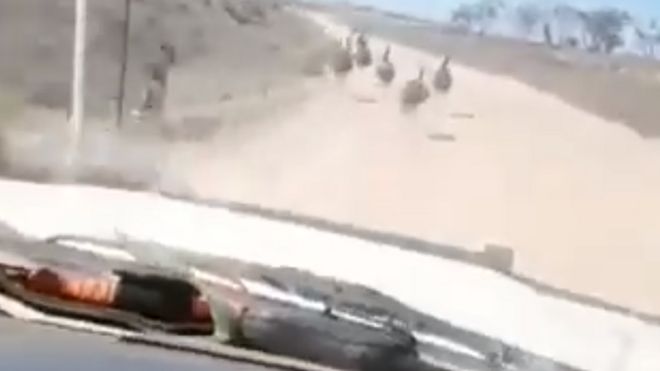 The video appears to show a man using his car to strike emus


Animal welfare authorities in Australia are investigating a video which appears to show a motorist deliberately running over several emus.
The footage has drawn widespread anger after being shared online. Authorities are treating the footage as authentic.