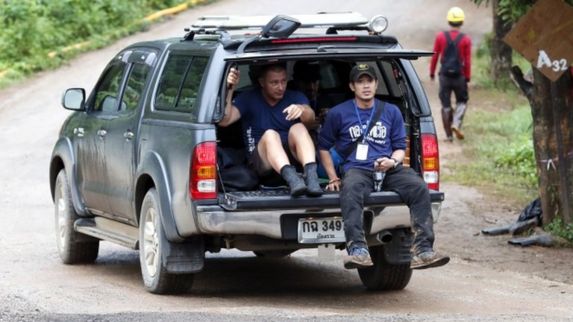 Foreign and Thai rescuers arrive at Tham Luang cave system in Khun Nam Nang Non Forest Park, Chiang Rai province, Thailand, 09 July 2018


The first eight boys rescued from a cave in northern Thailand are in good mental and physical health, according to a health official.
The boys, who were brought out of the caves over the past two days, have undergone X-rays and blood tests. Two have been treated for lung inflammation.