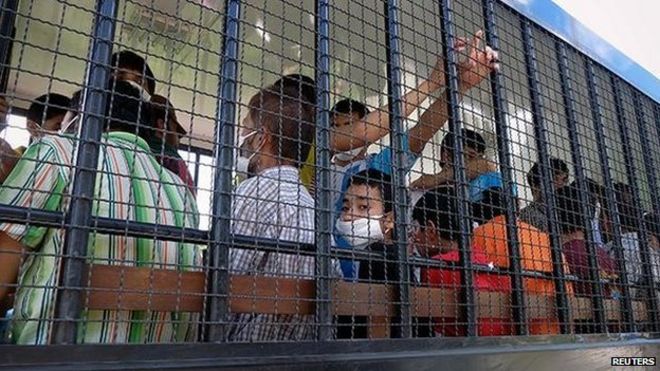 Suspected Uighurs are transported to a detention facility in the town of Songkhla in southern Thailand; Detained Uighurs in Thailand say they left to escape persecution in Xinjiang. Image copyright - REUTERS

Some 20 ethnic Uighurs from China are on the run after escaping from a Thai detention centre, officials say.
The inmates were among a group of more than 200 Uighurs detained in 2014.