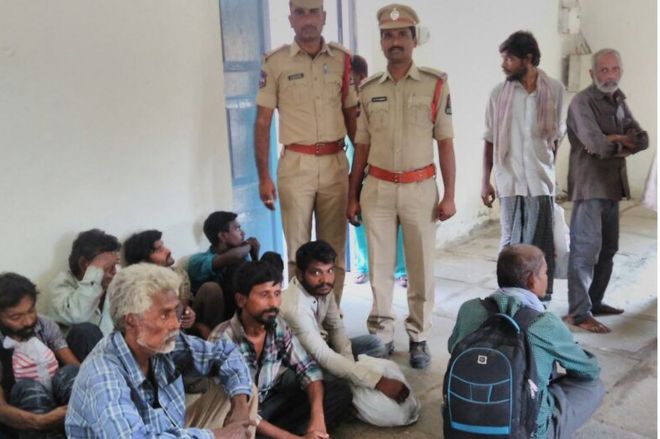 Beggars rounded up in Hyderabad's central jail. Image copyright - TS SUDHIR



Officials in Hyderabad in southern India plan to offer citizens 500 rupees ($7.60; £5.80) to identify beggars as part of an initiative to declare the city "beggar free" after 15 December.
The city's police commissioner has also declared a two-month ban on begging.