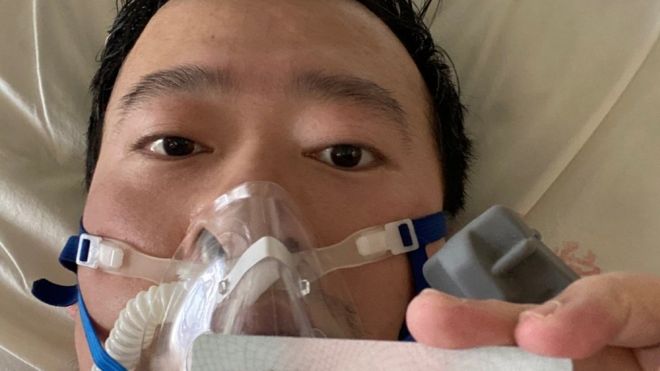 Dr Li posted this picture of himself from a hospital bed on 31 January - a day before he was diagnosed with coronavirus



In early January, authorities in the Chinese city of Wuhan were trying to keep news of a new coronavirus under wraps. When one doctor tried to warn fellow medics about the outbreak, police paid him a visit and told him to stop.
A month later he has been hailed as a hero, after he posted his story from a hospital bed.
"Hello everyone, this is Li Wenliang, an ophthalmologist at Wuhan Central Hospital," the post begins.