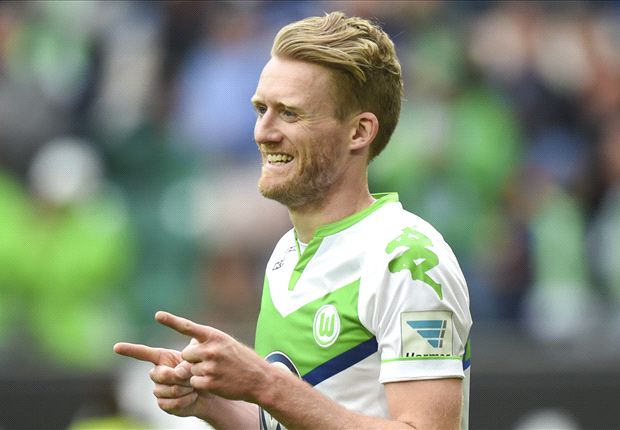 The former Chelsea winger has moved to Thomas Tuchel's side just a day after the signing of Mario Gotze from Bayern Munich, with World Cup winner signing a five-year deal



Borussia Dortmund have announced the signing of Andre Schurrle from Wolfsburg.
Schurrle, a former Chelsea player, has penned a five-year deal with Thomas Tuchel's men and joins just a day after the signing of Mario Gotze.
The World Cup winner, who has won 55 caps for Germany and scored 20 goals, has spent the majority of his career in the Bundesliga, playing for Mainz and Bayer Leverkusen before joining Chelsea, and moving to VFL Wolfsburg following his Stamford Bridge exit.
Speaking to the club's website, he said: "Borussia Dortmund is one of the top clubs in Europe with a strong and extremely exciting squad.
"I know from personal experience just how much power Dortmund has developed through the interaction with fans, and I look forrward now to be able to experience everything, not as an awestruck opponent, but as part of the club.
"In the coming years I want to celebrate success with Borussia Dortmund and I'm going to start training to convince people that it was right to sign me."
In addition to the World Cup Schurrle has also won the Premier League and the League Cup, along with the DFB-Pokal and the DFL-Supercup.
-- Courtesy of Goal.com