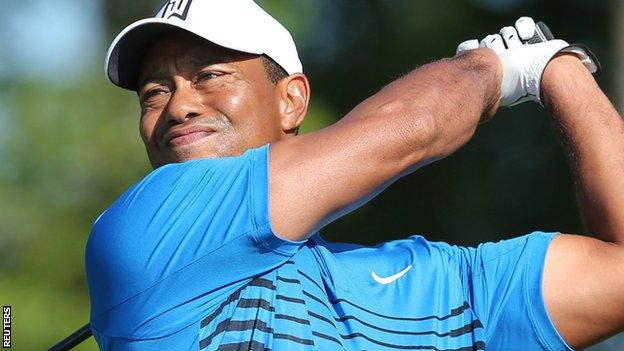 Woods tunes up on Tuesday at Shinnecock Hills, where he finished 17th in 2004



Three-time champion Tiger Woods says playing in the US Open for the first time since 2015 is a "pure bonus".
In May last year, the 42-year-old, who won the last of his 14 majors a decade ago, was arrested on suspicion of driving under the influence.
He pleaded guilty to reckless driving and was given a year's probation.
"I had no expectation of getting this far," said Woods, who partners Justin Thomas and Dustin Johnson at Shinnecock Hills on Long Island on Thursday.
Woods' last major was the US Open in 2008, which we won while recovering from a serious leg injury - two stress fractures of his left tibia.
In April 2017, Woods had his fourth back operation in three years and watched last year's US Open on television.
"This time last year I had just been given the OK to start walking again," said world number 80 Woods, who shot rounds of 80 and 76 in the 2015 US Open at Chambers Bay, the first of three successive missed cuts in majors he endured that year.
"It was about just having my standard of life. Forget golf. Could I participate in my kids' lives again? That was the main goal; being able to play again was a bonus.
"A lot of this is a pure bonus because of where I was. To be here is a great feeling and one I don't take for granted."
Without a victory since 2013, Woods finished joint second and joint fifth on the PGA Tour in March and then in his first major since 2015 at this year's Masters, he was joint 32nd.
"I have given myself chances to win which I did not know I was ever going to do again, but also I'm not happy with the fact that I didn't win," the winner of 79 PGA titles said.
"Of the tournaments I've played in this year, there's been something missing; hopefully this is one of those weeks where I put it all together and we'll see what happens."
-- Courtesy of BBC Sport