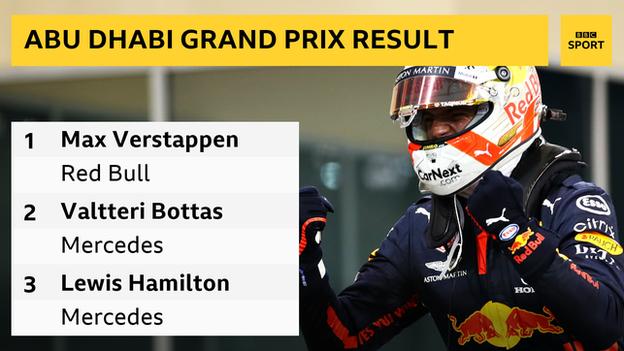 Results: 1. Max Verstappen (Red Bull), 2. Valtteri Bottas (Mercedes), 3 Lewis Hamilton (Mercedes)


Max Verstappen ended a frustrating season for Red Bull on a high with victory in the Abu Dhabi Grand Prix.
The Dutchman took his second win of the year ahead of Mercedes' Valtteri Bottas and Lewis Hamilton, who were unable to challenge in second and third.