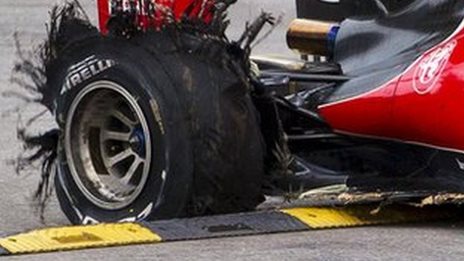 Ferrari driver Sebastian Vettel was furious with Formula 1 tyre supplier Pirelli following a 200mph failure at the Belgian Grand Prix.
The four-time world champion described the failure, just after the 180mph Eau Rouge swerves, as "unacceptable".
It was the second tyre failure of the weekend after another on Nico Rosberg's Mercedes in Friday practice.