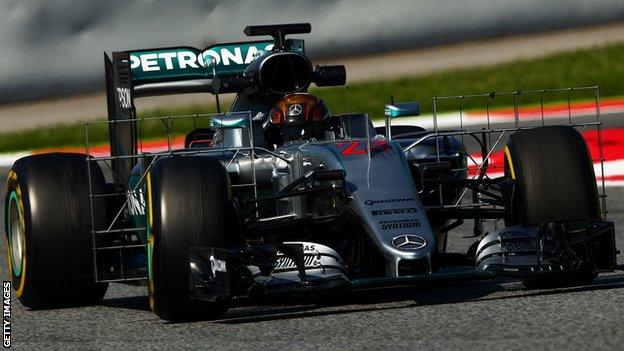 Ocon drove for Mercedes during F1 testing in Barcelona before the 2016 season



Esteban Ocon is to be Mercedes reserve and test driver in 2019.
Confirmation the Frenchman's Force India will be taken by Lance Stroll is expected in the coming days and Ocon has been unable to find another.
Ocon is a Mercedes young driver and Mercedes F1 boss Toto said he would become part of the team as they sought a permanent seat for him in 2020.
"We hope to do the odd test, we are looking at pre-season and in-season, but it's not sorted yet," Wolff said.
"He will do a lot of time in the simulator to make sure that he is ready."
Ocon could be promoted to a seat at the works Mercedes team in 2020 as a replacement for Valtteri Bottas as Lewis Hamilton's team-mate but the world champions insist no decision on that will be made until during next season.
Bottas' contract lasts only until 2019, with Hamilton committed until the end of 2020.
If Mercedes does not choose to promote Ocon, Wolff will try to find him a seat elsewhere.
Stroll is moving from Williams following the takeover of the team by his father, the Canadian businessman Lawrence Stroll.
Force India have not wanted to make the announcement during the season but the 20-year-old's move has been an open secret within F1 for months.
-- Courtesy of BBC Sport