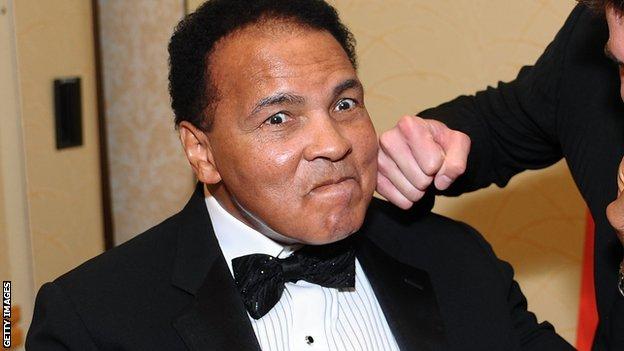 Muhammad Ali retired from boxing in 1981


Boxing great Muhammad Ali is being treated in a hospital for a respiratory issue, a spokesman for the former world heavyweight champion has confirmed.
Ali, 74, is being treated by doctors as a precaution and is described as being in a "fair condition". A brief hospital stay is expected.