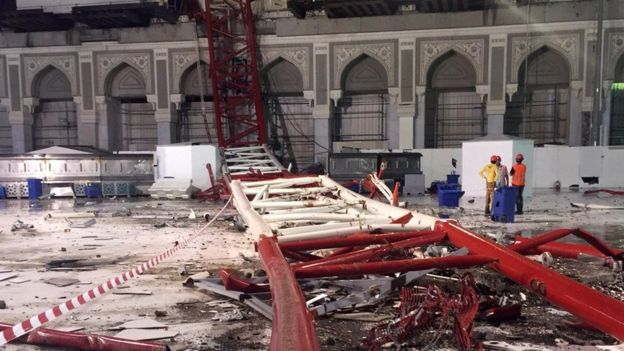 The crane was one of a number around the Grand Mosque while construction work is carried out.



At least 107 people died and more than 230 people were injured when a crane collapsed in the Muslim holy city of Mecca in Saudi Arabia.
The huge red crane crashed into a part of the Grand Mosque - the largest in the world - that was filled with worshippers at the time.
The head of Saudi Arabia's civil defence said strong winds and heavy rains had caused the collapse.