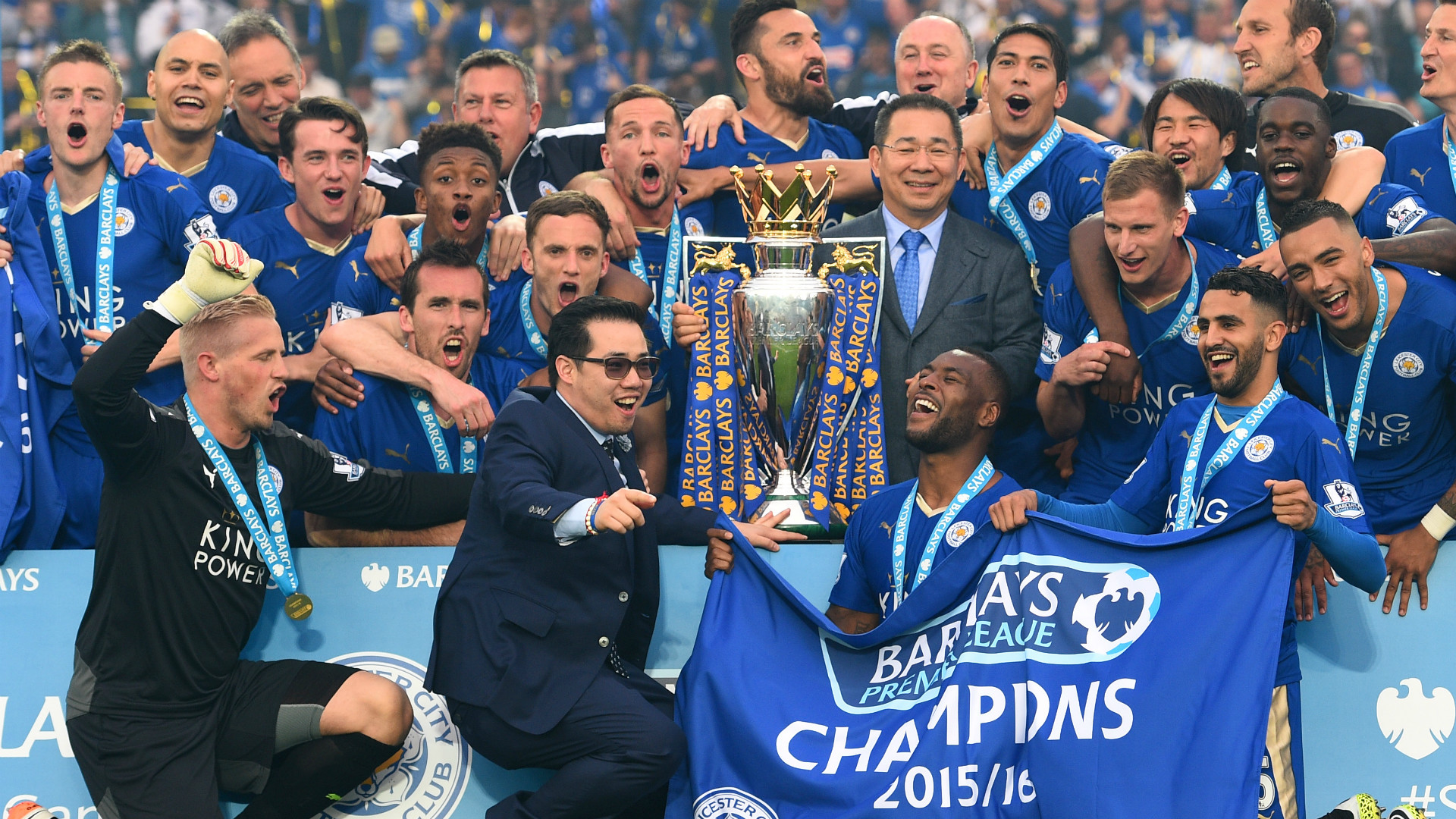 The England striker returned from suspension to lead the celebrations with two goals as the Foxes crowned the greatest season in their history with its greatest day


They may have won the title on Monday night, but Leicester saved the best for Saturday evening. Never has English football seen scenes like those on show at the King Power Stadium, and it may never again.
For those who were there, they can say they played some part in the footballing party to end all parties.